Custom Menu Boards That Sell For You!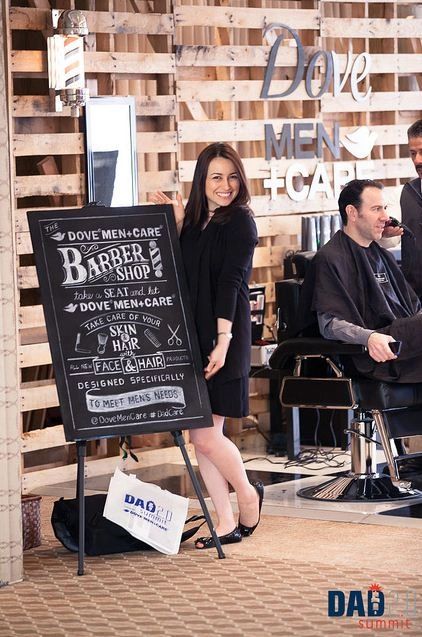 One of a series of corporate chalkboard signs created for the Dove Men+Care 2013 Dad 2.0 Summit in New York and Houston hosted by Edelman, a NY PR firm.
Photo by Michael Cummings - @michaelcummings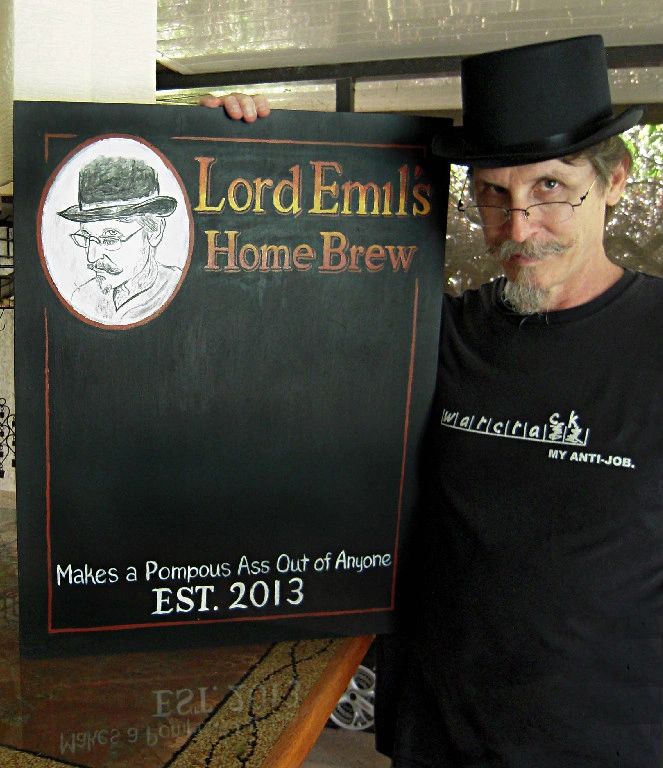 Michael "Lord Emil" Mehlich and his new home brew chalkboard sign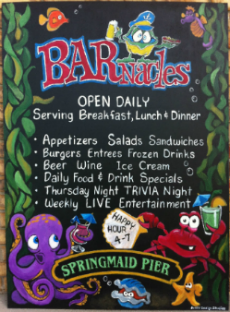 Springmaid Beach Resort at Myrtle Beach, SC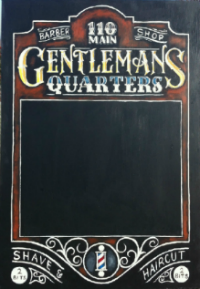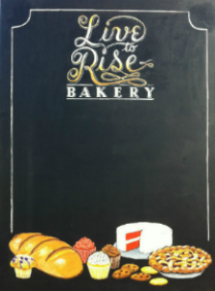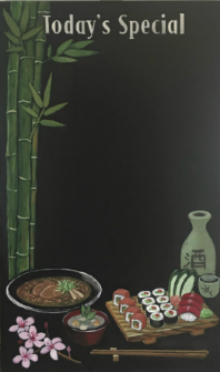 Custom Specials Chalkboards for Shinsekai Ramen - Vienna, VA
Need a menu board makeover? A better custom menu board Idea for your coffee shop, cafe or deli?
What about a custom "Beers on Tap" chalkboard sign for the Bar or the Home Brewer's man cave?
How about making a greater impact at a corporate presentation or event?
"

Summer was crazy busy and YES your signs were a huge hit and we had an

insane increase in juice and smoothie sales. Thank so much! "
~ Lauren Katz, owner - Naturally Good Foods & Cafe
Chalkboard signs and chalk board menus are a unique and colorful way to add originality and an artistic flare to your cafe, bakery, deli, coffee shop or any retail business where a list of products or services is displayed. Each of our chalkboard designs are custom made to fit your business needs and decor.
Our chalk menu signs are completely hand crafted, cut to fit any shape or size. Chalkboard menu boards are inexpensive, easy to read and unique in their ability to draw customers and promote sales.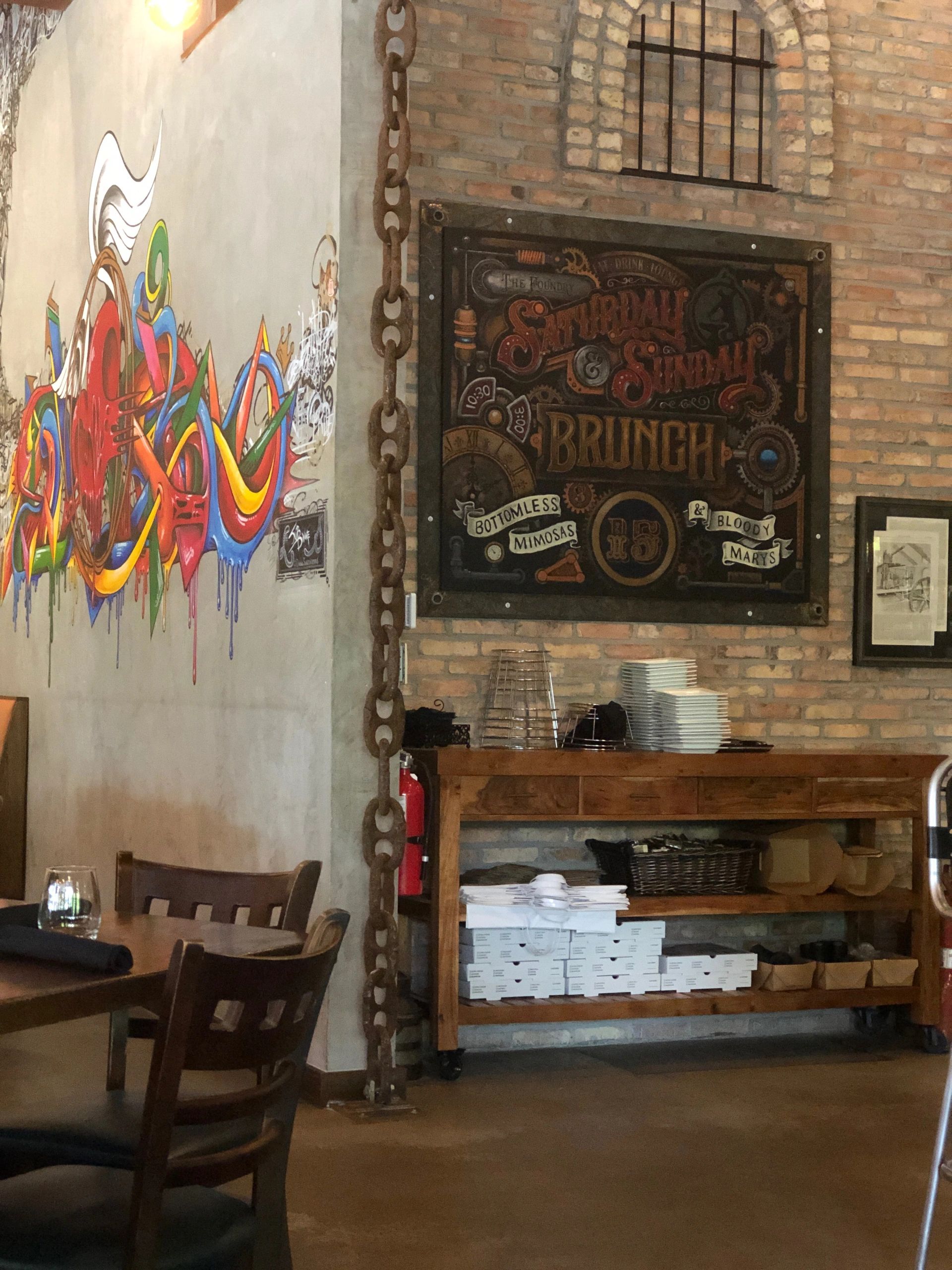 The Foundry Brunch Chalkboard Sign - Pompano Beach, FL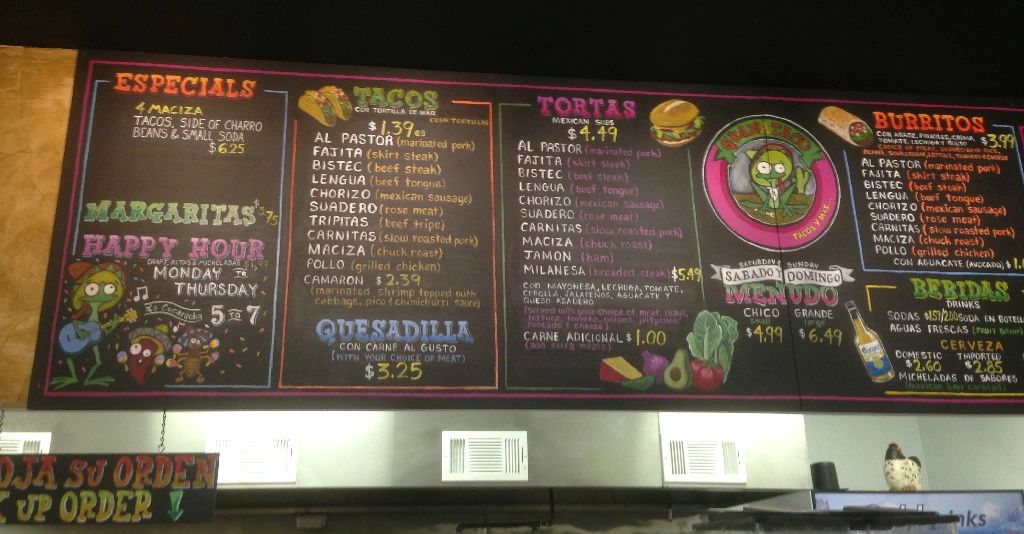 "Everybody loves our menu, you did a fantastic job, the menu matches with everything else in the restaurant, we made the best decision contacting you. We have given your information to a few people that asked for it, hopefully they will call you one day. Can't wait to open the next one so you can design our menu too!"

~Francisco Vargas, owner - Guanataco, Grand Prairie, TX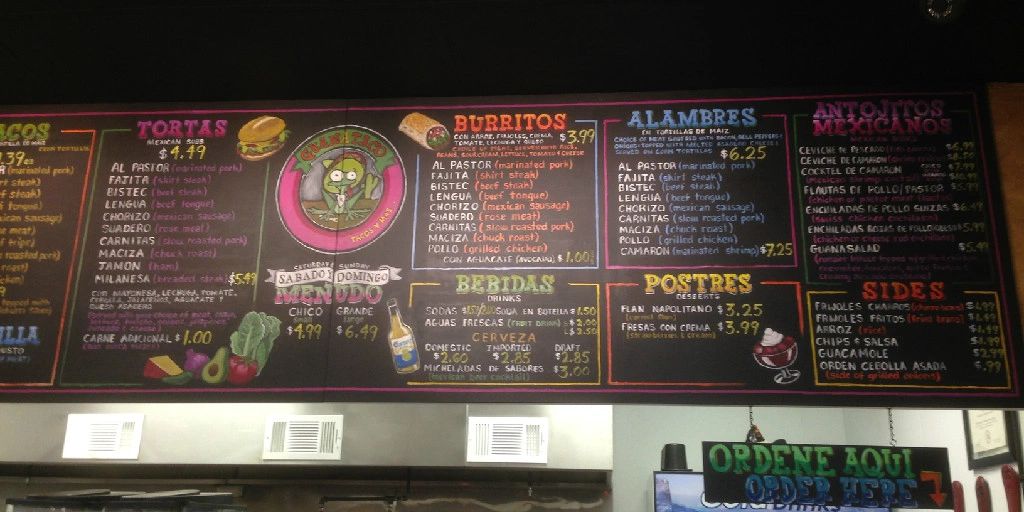 How to Order A Chalkboard Sign or Menu Board


In order to price a custom chalkboard sign or menu board, a few details must be provided -

What size do you want your menu board to be? (length x width - in inches)
What type of artwork and/or text do you want on the sign or menuboard?
Do you want your chalkboard
framed
?
Logos, Pictures and any other examples/descriptions should be
emailed
along with photos from a camera phone of the area you want your chalkboard sign or menuboard to hang. ~ photos of the surrounding area help with design, colors and style.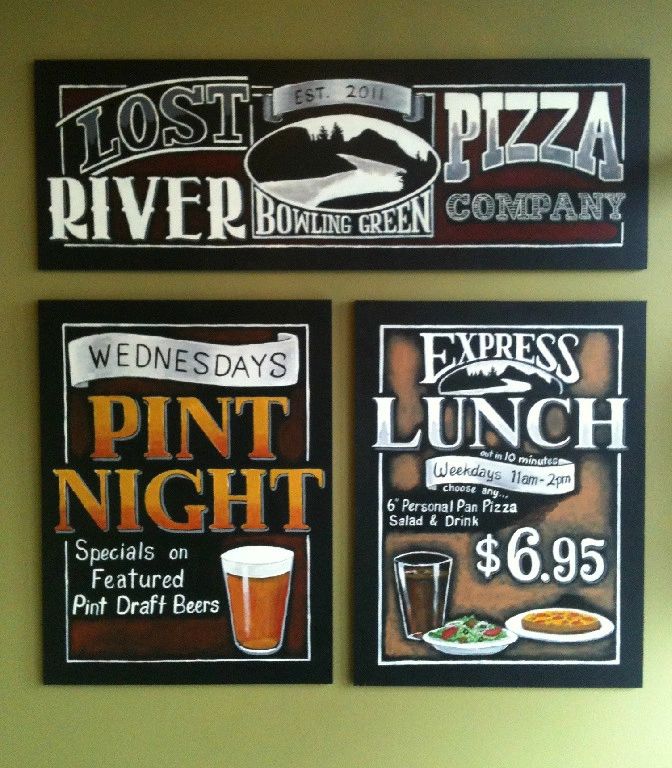 Our Chalkboard Signs & Chalk Board Menus can be designed to be interchangeable. Businesses can easily change their promotions or advertising to fit their daily needs.

Our Chalkboard Signs are perfect for any Business where a Menu or List of Products or Services needs special attention. Chalkboard Menus also provide custom decor as fine art pieces or vintage style signs- Perfect for Restaurants, Food Courts, Bars, Coffee Shops, Delis, Cafes, Bakeries, Markets, Barber Shops, Groceries, Corporate Events, etc.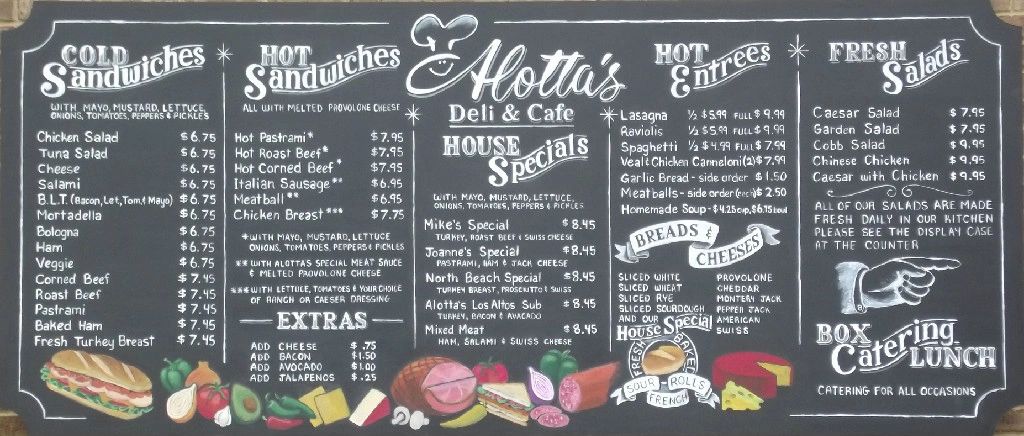 4' x 8' Chalkboard Deli Menu Board for Alotta's Deli in Los Altos, CA

2' x 7' Chalkboard menu for Thelma's Deli in the Conservatory at the Galt House Hotel & Suites in Louisville, KY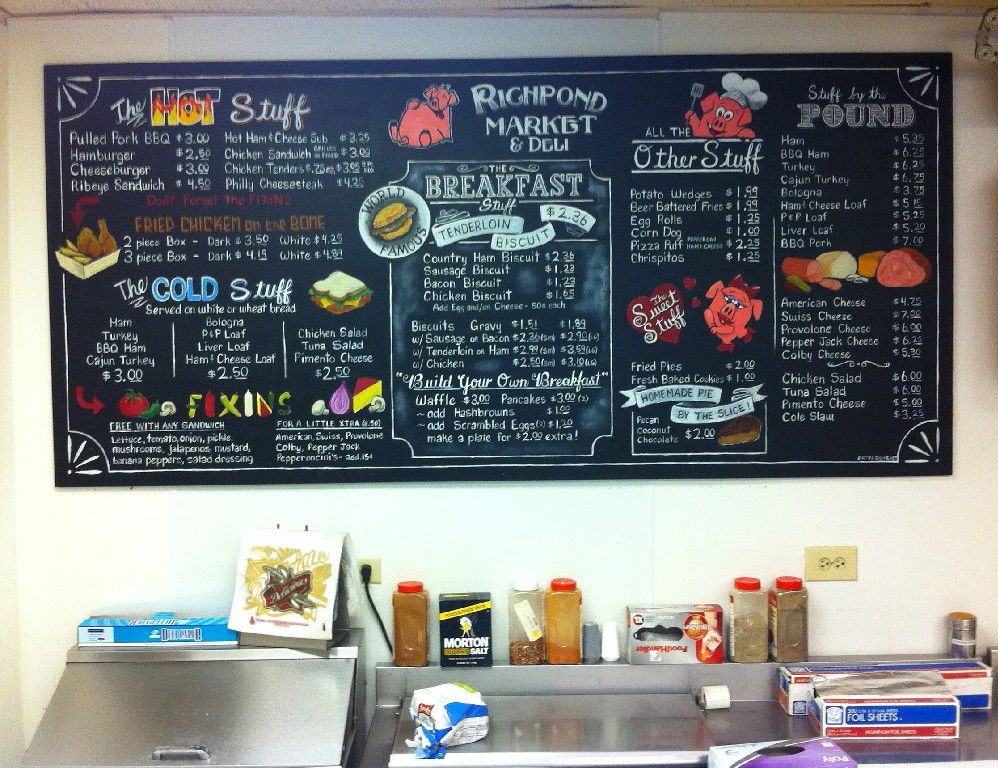 3 1/2' x 7 1/2' Deli
Chalkboard Menu Board
at Richpond Market & Deli - known for their famous Tenderloin Biscuits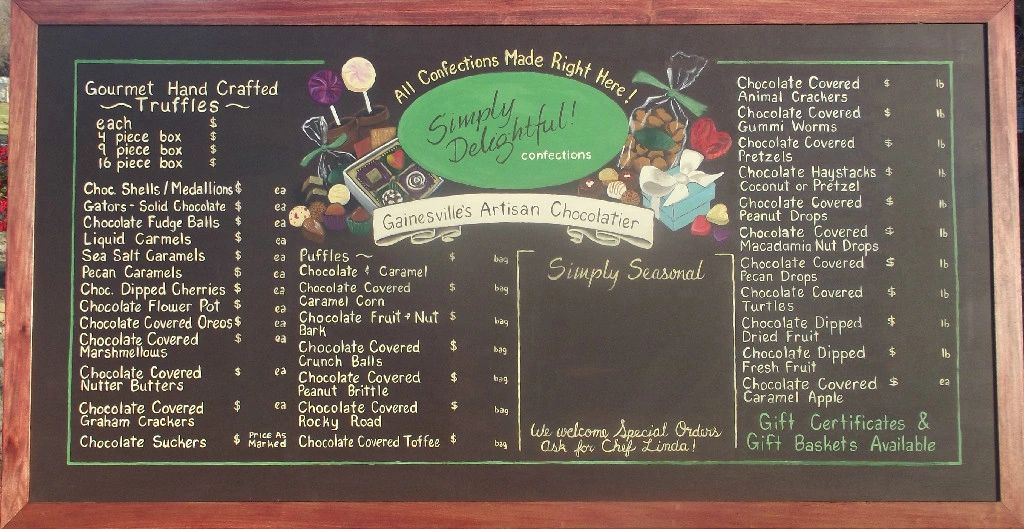 Simply Delightful Confections Artisan Chocolatier Chalkboard Menu - Gainesville, Florida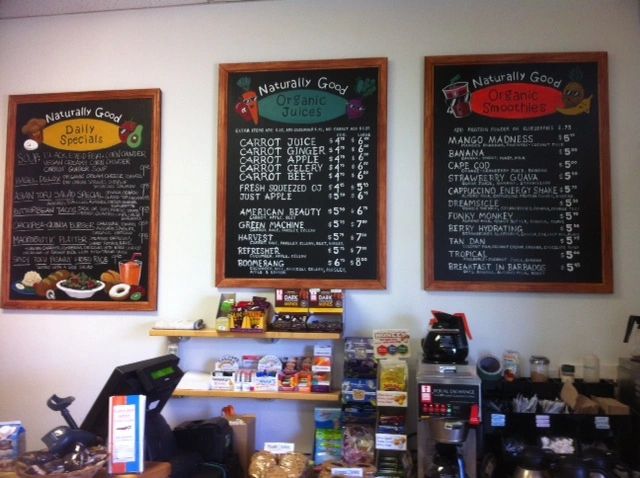 Chalkboard Menus at Naturally Good Foods & Cafe - Montauk, NY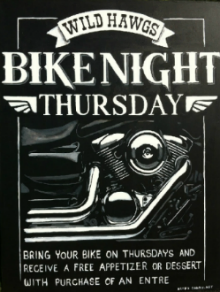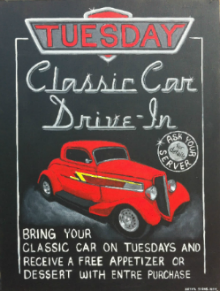 We can create sets of chalkboard signs to advertise specials and sponsored events during the week. Events and promotions include 'Kids Eat Free', 'Lunch Specials', Watch NFL Sunday Ticket Here', '2-4-1 Pint Night', 'Live Entertainment Tonight', 'Craft Beers on Tap', 'March Madness', 'We Cater', 'Happy Hour', 'Flight Night', etc. Our Chalkboard Signs are created specifically to enhance the decor of the restaurant or business- used as both vintage art / decor and as information & advertising pieces.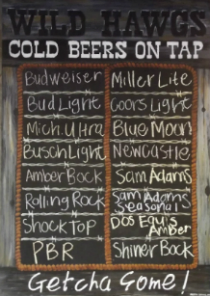 Chalk Menuboards can be designed so you to change your pricing anytime.

... or we can create Chalkboard Menus so you can write in a message or special offer for the day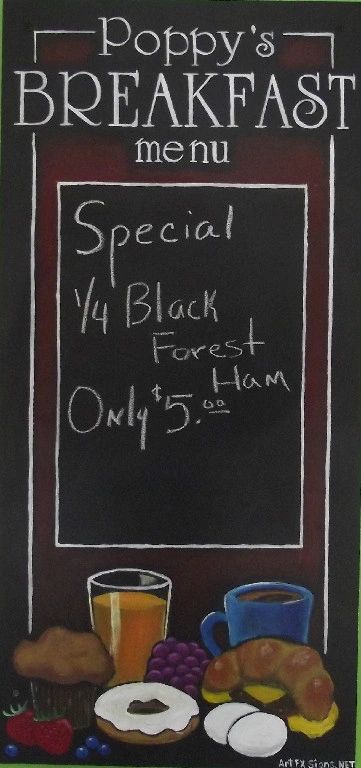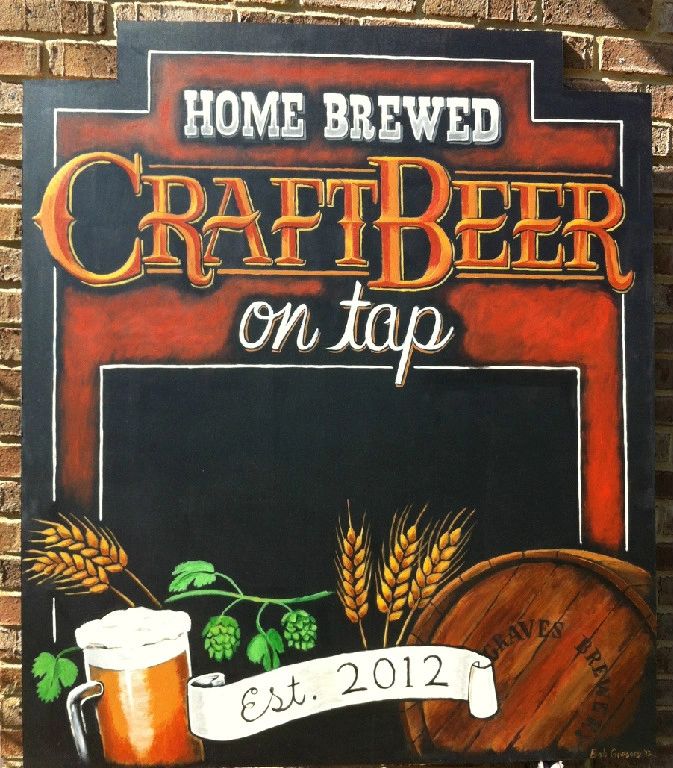 Craft Beer on tap Chalkboard sign - clients promote their latest home brewed beer served in the "Mancave"! (or is it 'Man Cave')?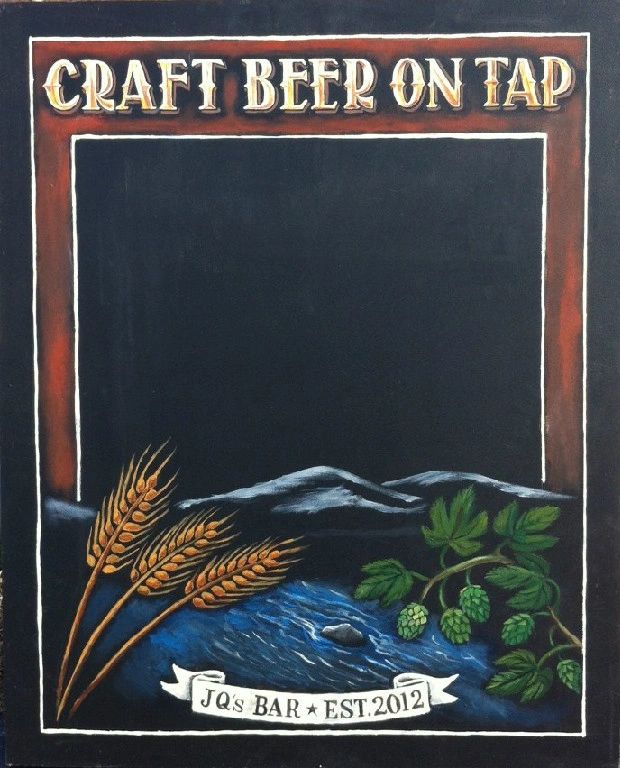 Brickyard Cafe displays their daily Drink Specials on their custom Chalk Menu Board
We can also create custom chalkboard type murals painted on a wall. Wildfire BBQs menu mural is 7' x 7'
Call us
to discuss your chalkboard sign or chalk board menu ideas.
We can deliver anywhere in the US.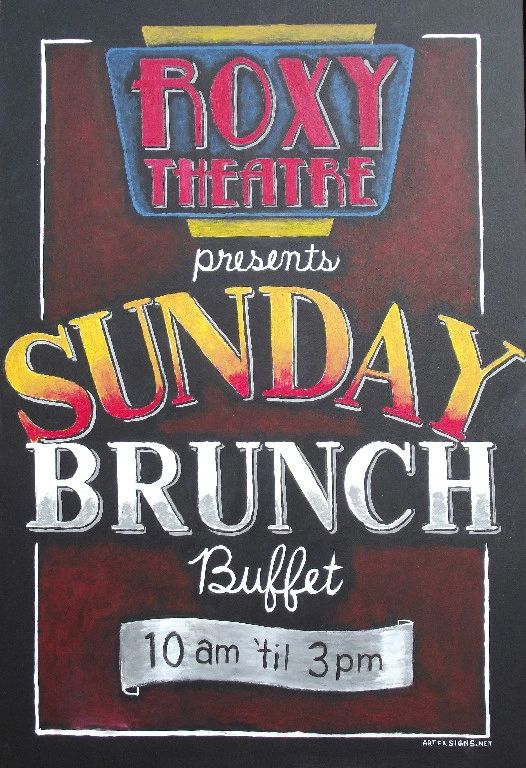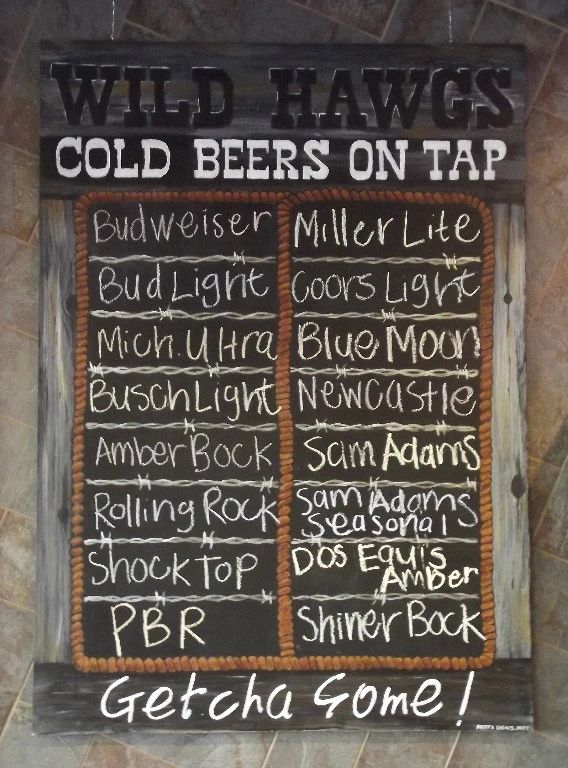 Chalkboard Menu Board for the draft beer selection at Wild Hawgs Smokehouse.

Popcorn Jungle's Chalkboard Menus - Destin, Florida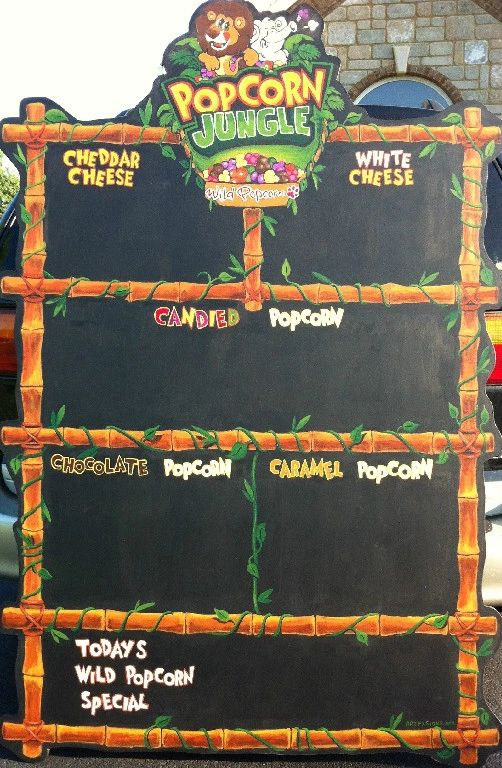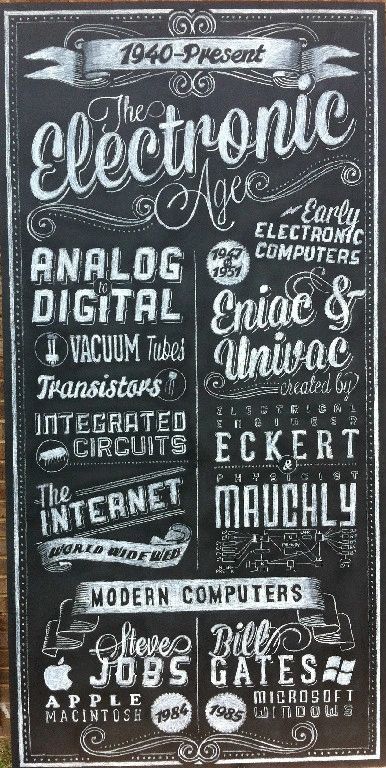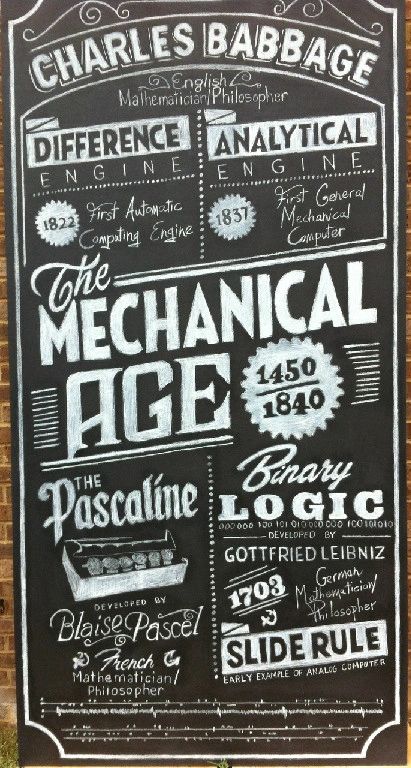 2 of 6 - 4' x 8' chalk art signs created for corporate event -
2012 HCA Conference in Nashville, TN